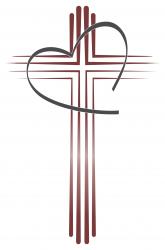 We know every day is a gift from God.  Sometimes it feels more like a struggle than a gift.  
The Ministerial Health Commission is here to help our pastors, their families, and all our staff.  We care.  We are here to call if you need someone to listen in a non-judgmental way, to share with and to offer support.  We are available for a confidential conversation.  We offer support through consultation and recommendation of resources.  We provide encouragement, gain understanding and give comfort to assist in your well-being. 
Call directly to any individual listed below:
Rev. Tim Holzerland, West Bloomfield, MI - Cell: (313)938-2531
Ms. Marianne Jackson, Parish Nurse, Sarnia, ON - Canadian Cell: (519)466-5923
Rev. Dr. Chris Just, Streetsboro, OH - Cell: (216)789-6688
Rev. Derek Mathers, Toronto, ON - Canadian Cell: (416)320-6366; English District Office: (800)755-9335/(248)476-0039
Ms. Sue Neff, Parish Nurse, El Cajon, CA - Cell: (619)890-8641
Rev. Justin Schmidt, McMurray, PA - Cell: (217)979-2473
Rev. Steven Sutterer, Lansing, MI - Cell: (517)243-5167
Biographical Information for members of MHC
Overview of the Commission
The Ministerial Health Commission members are a professional and volunteer group of individuals appointed by the District President. 
The MHC understands that awareness and education of our members promote successful outcomes.
The Mission and Vision chosen by the Commission:
Mission: To understand the issues of concern, envision the possibilities, strategies and available support to enhance the well-being of English District Workers and their families.
Vision: To be an ever-present resource and support to a culture in which well-being strengthens workers of the English District and their families.